AMAZING variety of displays!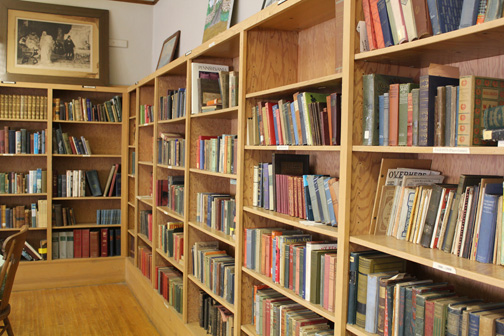 FEATURES OF THE SECOND FLOOR
Library area
Lawyer's office
Genealogy information
Quilts
children's toys
Military from the Civil War to present
1900 room
Music room
Alumni room
One-room school house room
Jolley post office and class photos
Sports display
Moving up to the Second Floor we find an amazing variety of displays! We have a 1900's Room, Music Room, Worship Room, One Room School, and a Military Room for a start. There is a large library packed with interesting historical volumes and Iowa publications. In the hallways you will find displays of dolls, cameras, and quilts.
The front service window and post office boxes from the original Jolley Post Office is on display.
There is a Rockwell City Alumni Room and a Sports room.
Why not plan a visit! Remember, our facilities are handicap accessible.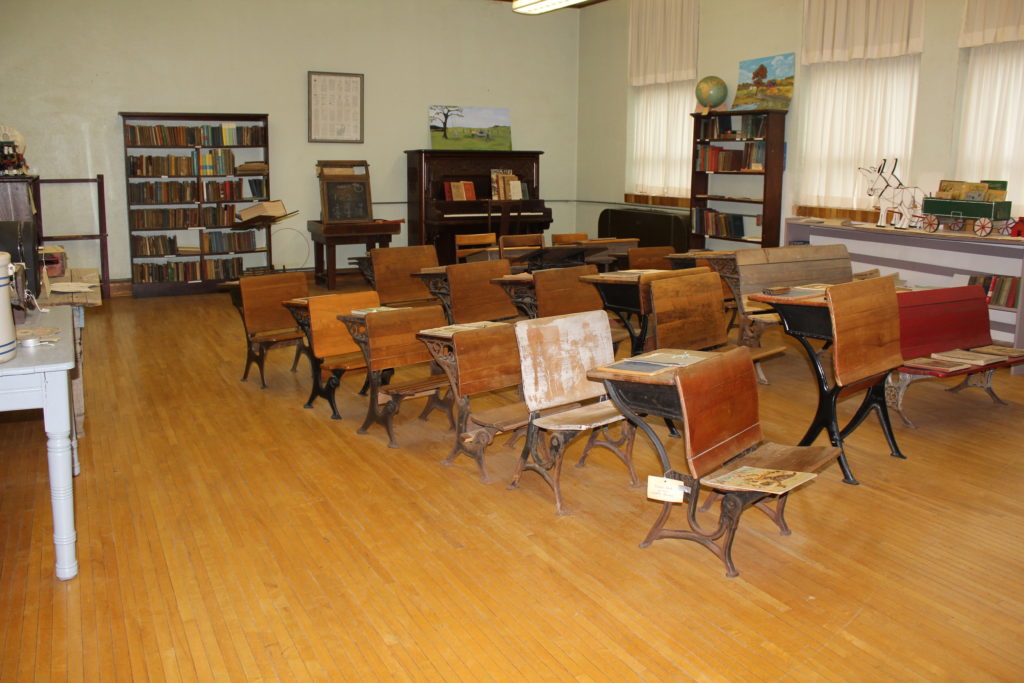 SCHOOL ROOM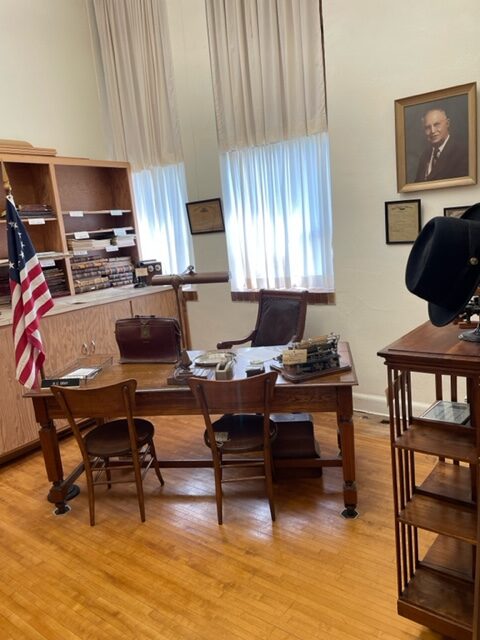 ATTORNEYS OFFICE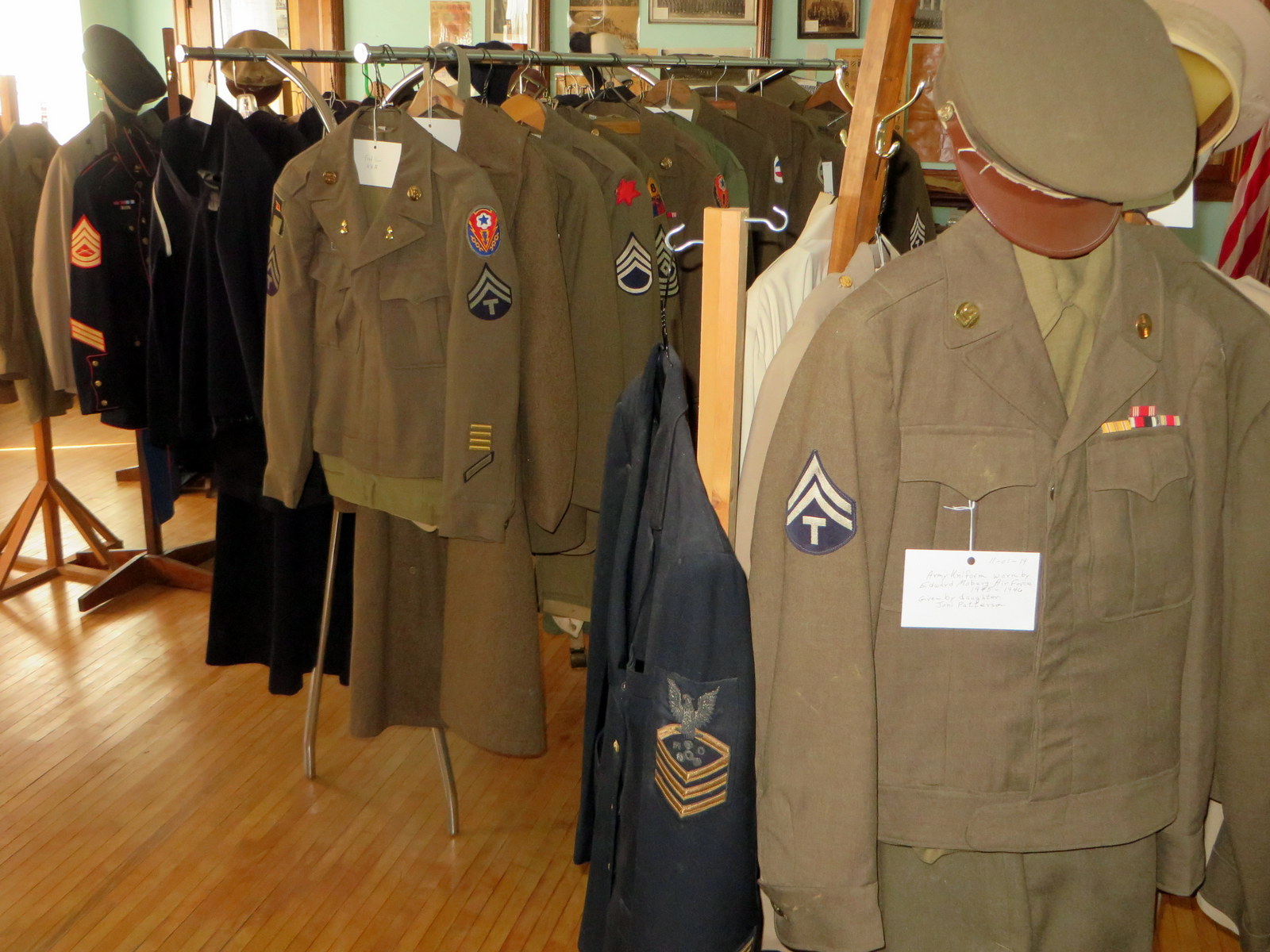 UNIFORMS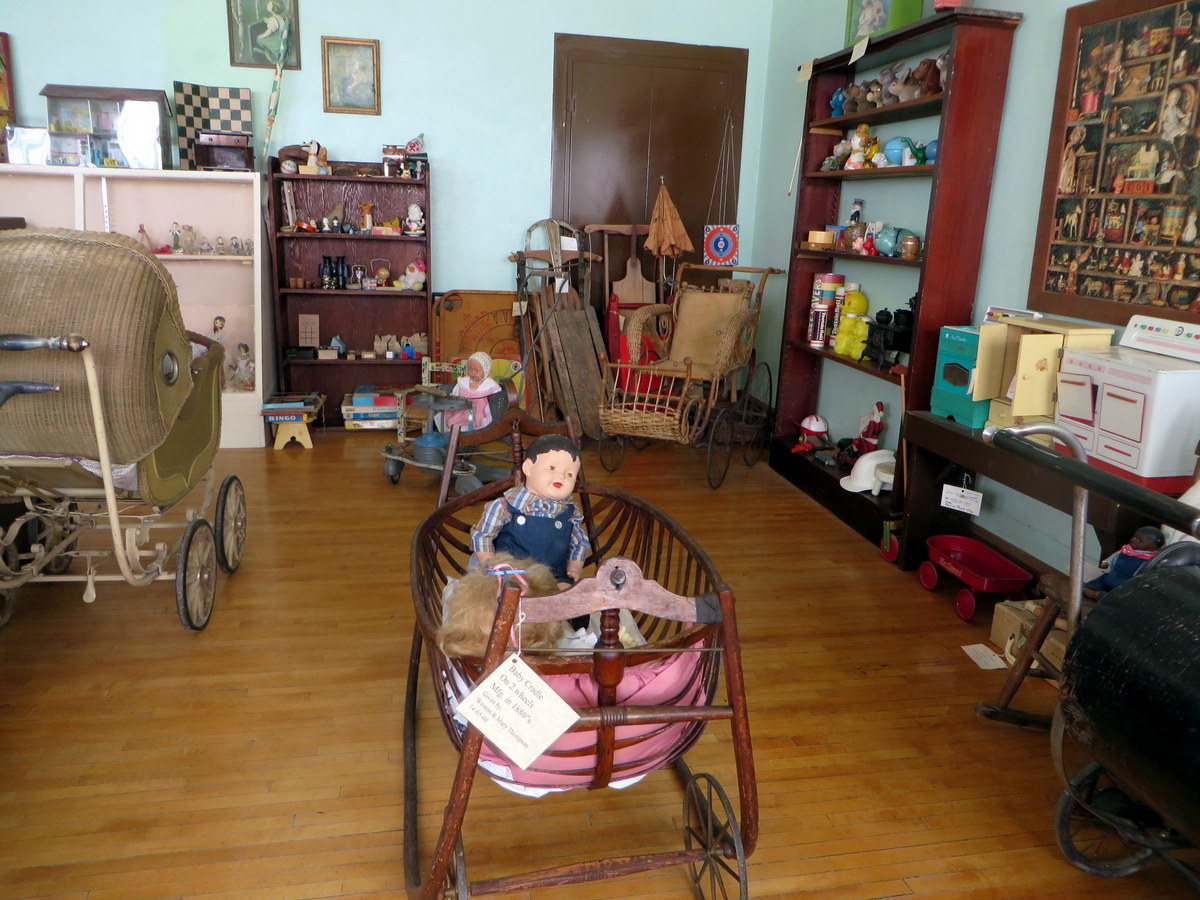 TOYS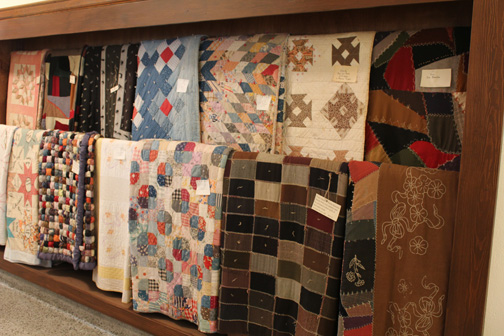 QUILTS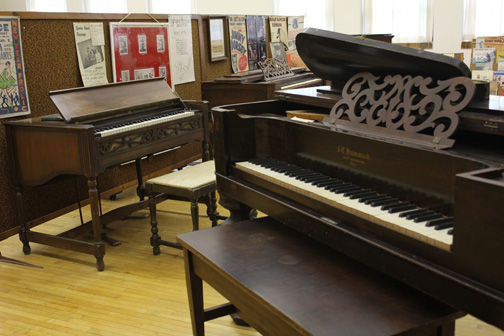 MUSIC ROOM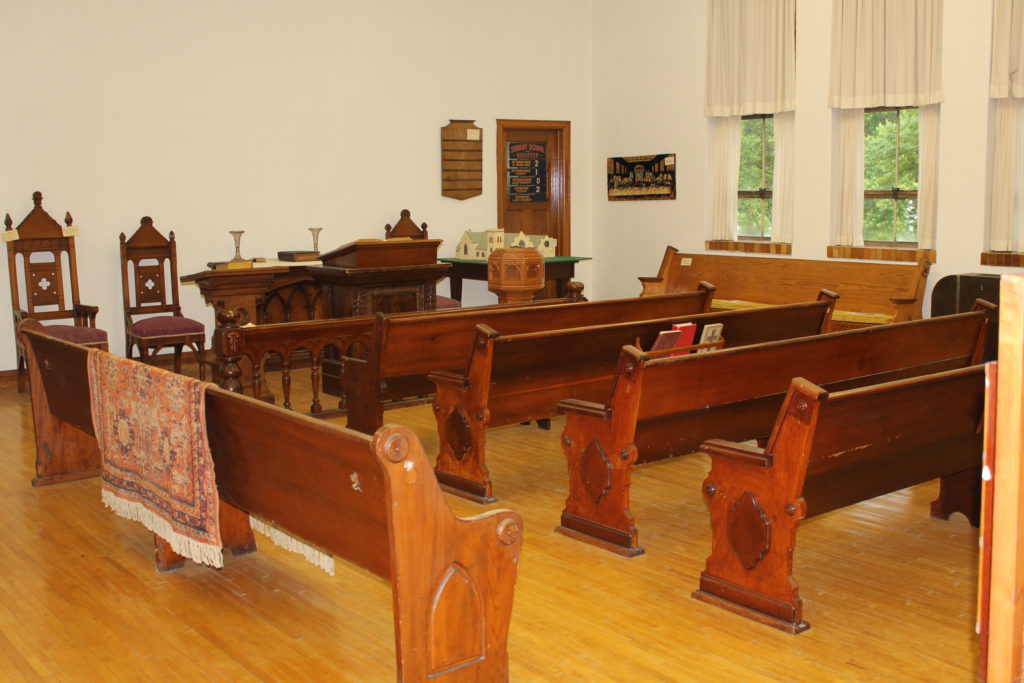 WORSHIP ROOM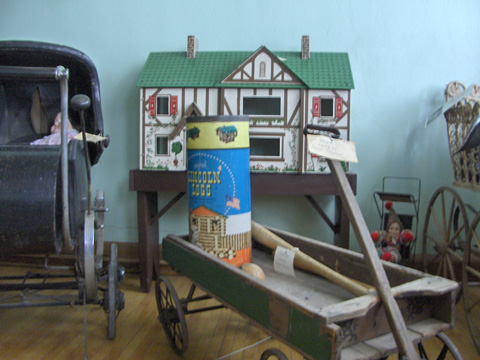 CHILDRENS PLAY ROOM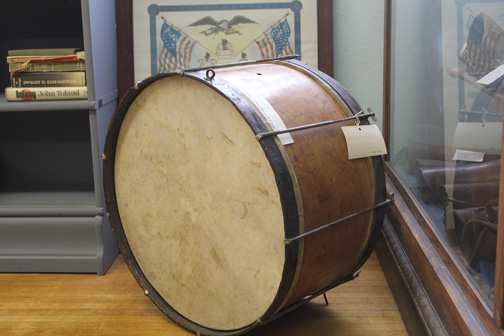 CIVIL WAR DRUM
VISIT
Museum is open Sundays 1 – 4 P.M. from May through September, or to set up an appointment, call 712-297-7440.
Address
150 High Street
Rockwell City, Iowa 50579