Extensive collection of vintage phone books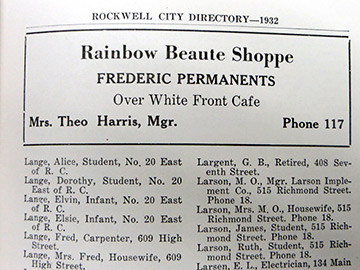 FEATURES OF TELEPHONE BOOK COLLECTION
RECORDS BACK TO 1908
RESIDENTIAL AND BUSINESS LISTINGS
At one time Calhoun County had one of the highest percentages of absentee farm ownership in Iowa. But one thing most families did own was a telephone. Our collection of telephone books date back to 1908 with listings for residents both rural and city as well as businesses. Often addresses accompany each listing.
As with newspapers, many businesses advertised in these telephone books.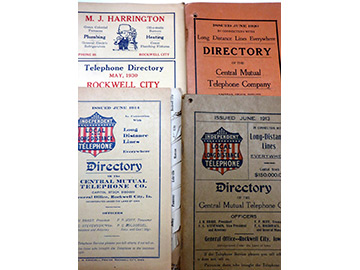 MANY VINTAGE PHONE BOOKS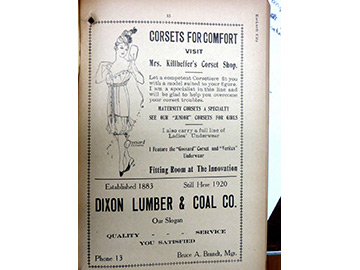 VINTAGE PHONE BOOK ADS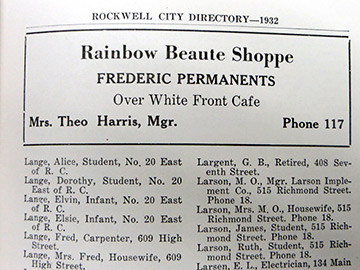 BUSINESS ADS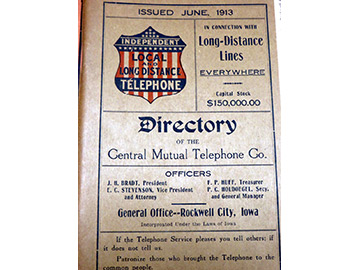 BUSINESS DIRECTORIES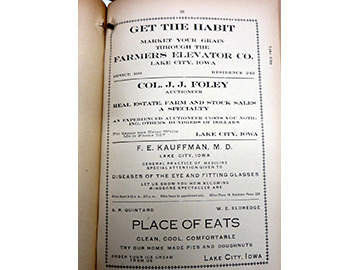 BUSINESS LISTINGS
VISIT
Museum is open Sundays 1 – 4 P.M. from May through September, or to set up an appointment, call 515-570-8991.
Address
150 High Street
Rockwell City, Iowa 50579