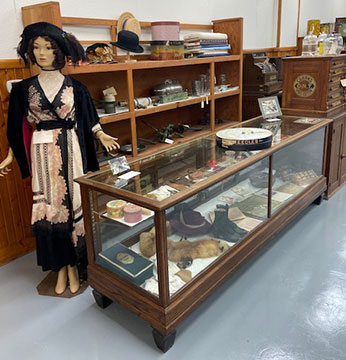 FEATURES OF THE LOWER LEVEL
Dentist office
Two doctors offices with artifacts
A beauty shop / barber shop
Optometrists  office
The House of Sweets
A general store
Our lower level, or "Town Square" as we call it is set up to give you a taste of businesses from the past in Calhoun County.
Perhaps you don't care to go to the dentist or doctor. Well, after checking out the equipment in our historical Dentist and Doctor's offices, you may decide that it isn't so bad after all!
We also have a beauty shop area, optometrist, and sweet shop display.
Think shopping at your local grocery is fun? Take a look at our replica mercantile store and imagine getting your various parcels wrapped in brown paper and string! Reusable shopping bags didn't just start a few years ago!
We also have a nice display of various tools in the hall at this level.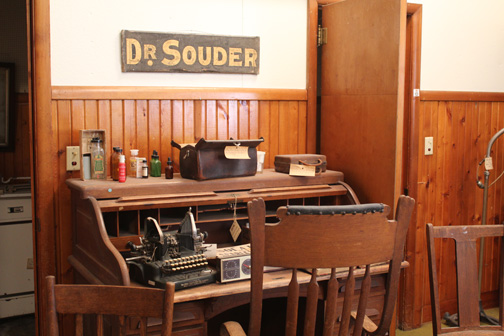 DOC SOUDER OFFICE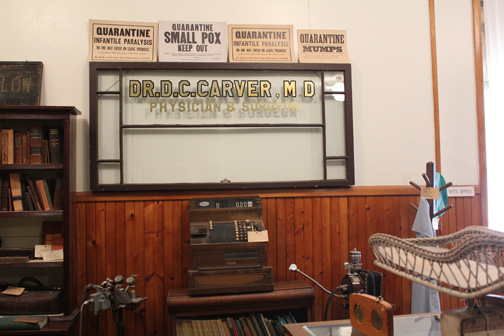 DOC CARVER OFFICE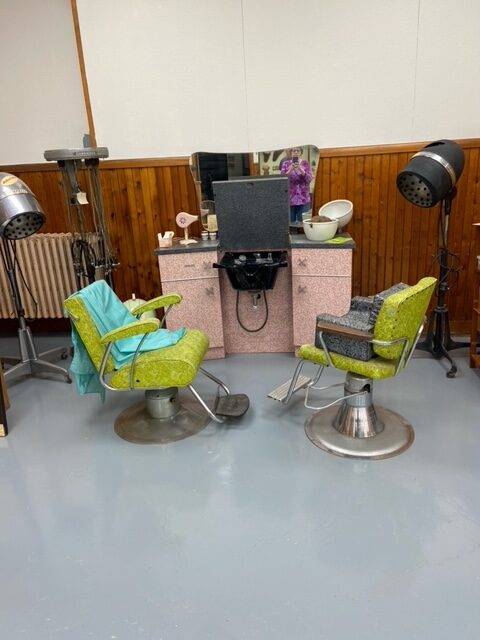 BEAUTY SHOP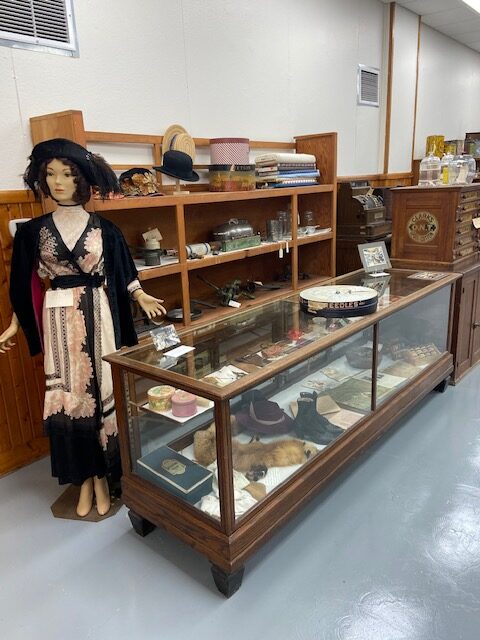 TOWN SQUARE VIEW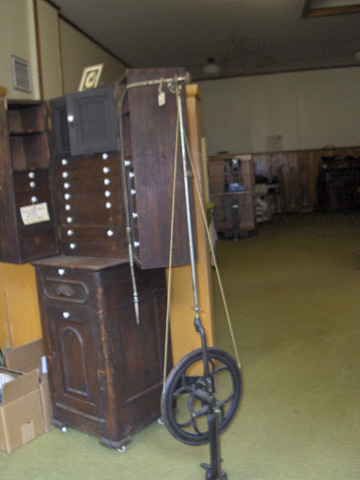 DENTIST DRILL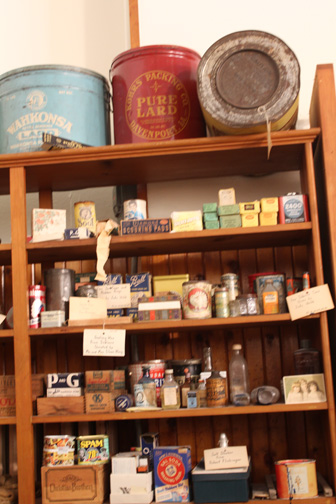 MERCHANTILE STORE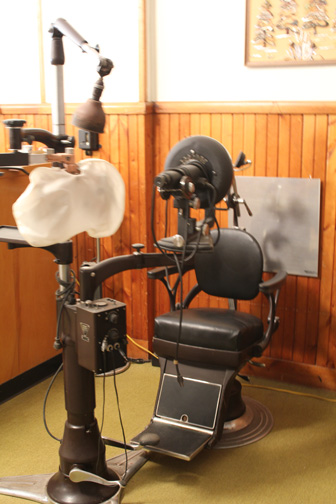 OPTOMETRIST EQUIPMENT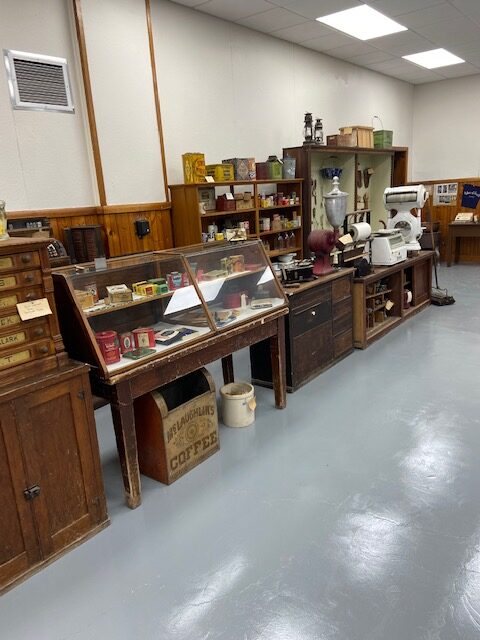 TOWN SQUARE VIEW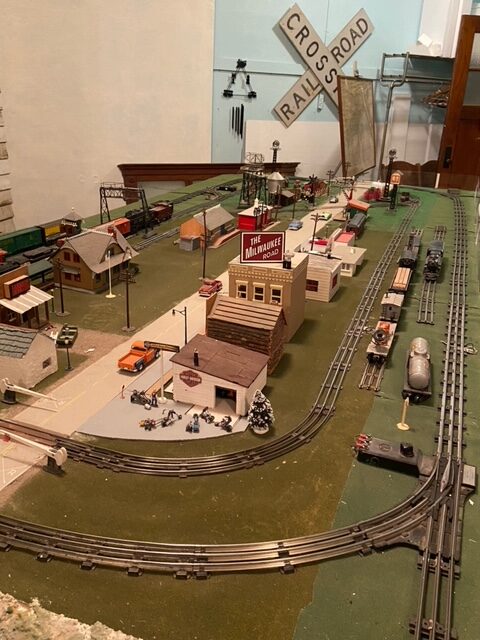 TRAIN ROOM #1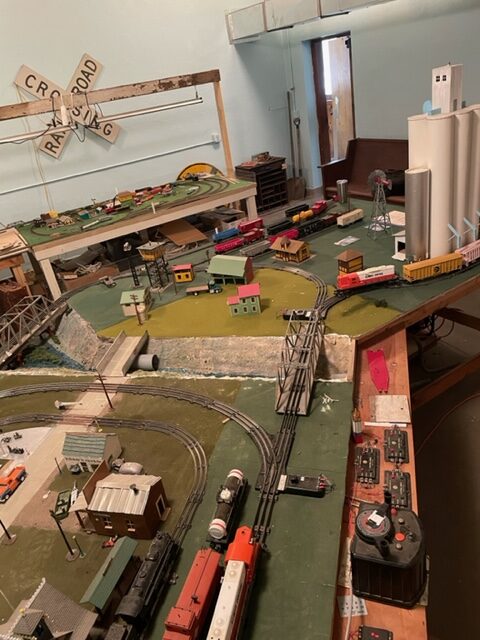 TRAIN ROOM #2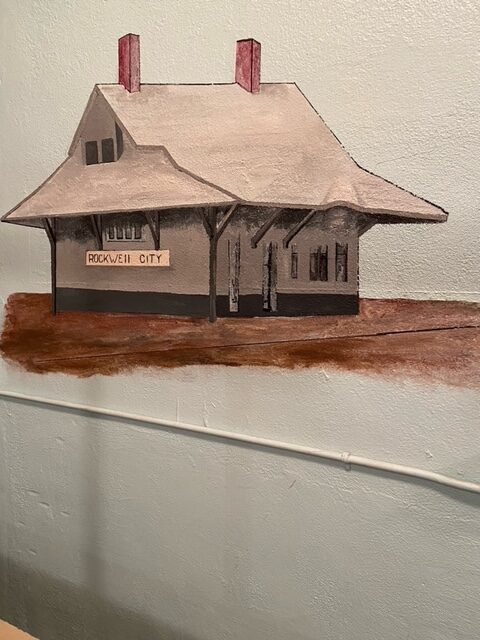 ROCKWELL CITY DEPOT MURAL
VISIT
Museum is open Sundays 1 – 4 P.M. from May through September, or to set up an appointment, call 712-297-7440.
Address
150 High Street
Rockwell City, Iowa 50579